Notice to our community
All Faith Works Face to Face activities are temporarily suspended due to the COVID-19 pandemic. If you need help or would like to be added to our email list to receive resources and information, please contact us.
Contact Us
Stay Connected Watch Us Online
Pizza Night
5:30pm first Saturday of the month at 260 Cavendish Road, Coorparoo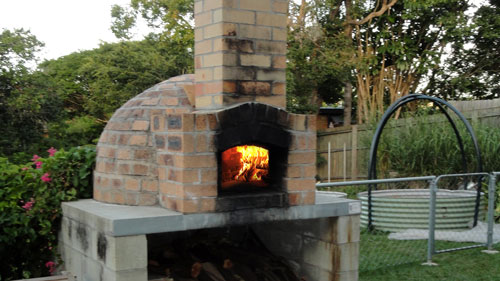 Pizza nights are a very special time at Faith Works Coorparoo. On the first Saturday of each month, we fire up the wood fired oven that stands proudly in our community garden for a night of family fun, feasting and fellowship.
Pizza seems to bridge all generations and our pizza nights provide our families with the opportunity to gather together, share a meal and connect with each other, and other families in the community.
We try to keep things pretty informal and simple. Everybody pitches in to help whether it is by preparing dough and bringing toppings or creating innovative and delectable pizzas and firing them in the oven. The result is always a hive of frenetic activity, some great food, lots of laughter, conversations buzzing all over the place and people coming together.
Our pizza nights are all about connecting, building relationships and developing community and everyone is welcome. Would love to see you there.