We are open!
Our worship service and activities have resumed. Please go to the Connect menu for times and locations. You can also join our worship service online. If you need help or would like to be added to our email list to receive resources and information, please contact us.
Contact Us
Stay Connected Watch Us Online
Small Groups
7pm Wednesday at 177 Bennetts Rd, Norman Park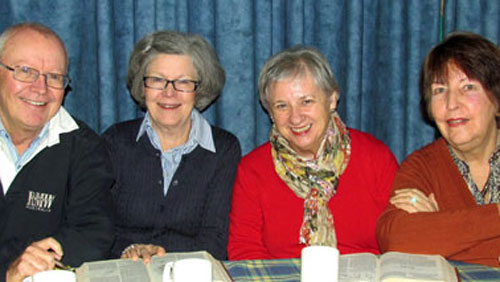 We have small groups which meet on Wednesday evenings. Our groups are about bringing people together, encouraging each other and having some fun, all while living out our faith in Jesus. It's pretty simple, but when you read the Bible it's just what Jesus did. He mixed with and touched people with the love of God! Most importantly these groups are a place where we can ask questions and look for the answers together.
The Wednesday group meets at our Norman Park Worship Centre and is led by our Minister.