Notice to our community
All Faith Works Face to Face activities are temporarily suspended due to the COVID-19 pandemic. If you need help or would like to be added to our email list to receive resources and information, please contact us.
Contact Us
Stay Connected Watch Us Online
Food and Faith
5pm last Sunday of the month at 177 Bennetts Rd, Norman Park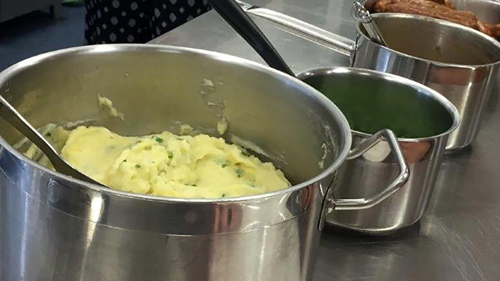 Café Church is one of the forms of Worship held at our Norman Park Campus. This is a small informal gathering where we come together over an evening meal to reach out and connect to each other and God. It is a great environment to get to know each other and share stories. The meal is provided and all are welcome.