Ecumenical Coffee Brigade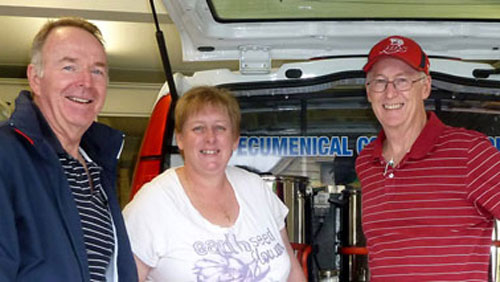 Faith Works supports Brisbane's Ecumenical Coffee Brigade, which was established in 1970 to serve food and drink, and offer a welcoming presence to the city's homeless and marginalised people. According to the Australian Bureau of Statistics Queensland had 24,569 identified as being homeless in the last census count with around 300 people 'sleeping rough' in inner city Brisbane each night.
A number of volunteers from the congregation currently work on the Brigade's coffee van, which goes out each and every morning of the year. It is a very worthwhile and fulfilling outreach that only takes three hours out of a volunteer's morning each month.
The Brigade is always in need of more volunteers. So if you would like to be part of a very worthwhile ministry and you don't mind getting up early once a month, ring the Brigade on 3831 8219. Van volunteers must be over 18 years old.