About
Our Leaders
Our Leaders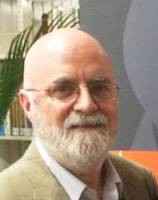 Our Minister
As we seek a new Minister to lead Faith Works into the future, we are very fortunate to have Reverend Dr David Mackay-Rankin leading worship in the interim.
David has been ordained for 35 years and been in active ministry since 1978. He has served as a parish minister both in Australia and, for three years, in England and between 1992 and 2010 served on the faculty of Trinity Theological College in Brisbane, the last six as Principal.
Faith Works Uniting Community Council
Our Council is elected by the congregation every five years to work with the Minister in providing pastoral and spiritual oversight of Faith Works Uniting Community's worship and mission activities. It is also responsible for overseeing the Community's general administration, staff, finance and property.
The current Council, which meets every two months, is:
John Loneragan (Chair)
Lesley Bishop (Secretary)
Howard Bale (Treasurer)
Karen Bowler
Beau Cavill
Des Hall
Cam Nisbet-Smith
Ross Smith
Ranjeny Thomas