About
Who we are
Who we are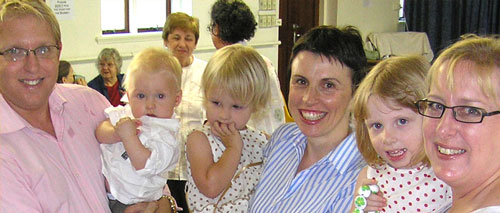 We are a Christian community passionate about connecting people with Jesus Christ and one another. A part of the Uniting Church in Australia, Faith Works Uniting Community brings together the gifts, skills, competencies and resources of two neighbouring congregations in Brisbane's eastern suburbs - Eastside Trinity at Norman Park, and Coorparoo.
We have worship centres at Coorparoo and Norman Park offering a range of convenient, flexible worship styles and times which cater for the spiritual needs of, and the time pressures on, the people in our local community.
At Faith Works Uniting Community, we pride ourselves on being a dynamic, community centred church where people feel welcome and encouraged. We strive to make our place one where anyone can come to meet, to learn, to grow, and importantly, to share their faith and show God's love to others in our rapidly changing and often uncertain world.