Connect
Open day
Open Day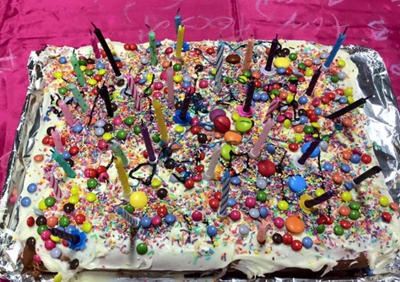 Faith Works Uniting Community Church at Norman Park is thriving. A year ago we reopened the 99 year old church for its new future. Now the place is a hive of activity with children and family activities on site 7 days a week. Kids love the new playground and carers enjoy watching the kids play in a secure environment. Music with Movement, a fun singing and movement program for babies, toddlers and pre-schoolers, is providing a safe place for local mums to connect. On Sunday nights families connect over theme based games, activities and craft before sharing in a brief informal celebration service and dinner. In August our groups are coming together to give new life to the Playground garden as we set up a vegetable and herb garden for our pre-schoolers.
To celebrate our one year anniversary we are throwing a two day party. On Saturday 27th August from 10 am – 2pm we are throwing the doors open with an Open Day with free balloons, face painting, sausage sizzle, tea and coffee, craft activities and games and trial music with movement classes (10.30am and 1.30pm), plus tours of the heritage listed building where you can see where the old meets the new. On Sunday, 28th August from 5 – 6.30pm it is our Party night with birthday games, craft and cake followed short family friendly celebration service and dinner. Come join us as at 177 Bennetts Road, Norman Park as we celebrate. All ages welcome!
For more information, please ring Rev Linda on 3397 1605.