Connect
Home group
Home group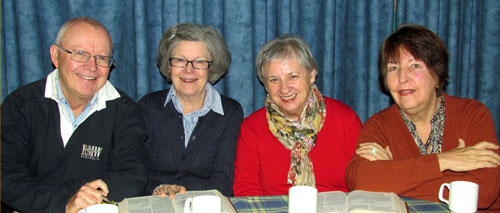 Faith Works' Home Group gathers on Monday nights for a couple of hours to develop and strengthen relationships and to learn more about God's word and how it applies to everyday life.
Our group is about bringing people together, encouraging each other and having some fun, all while living out our faith in Jesus. It's pretty simple, but when you read the Bible it's just what Jesus did. He mixed with and touched people with the love of God!
Our meetings are very laid back and we start with coffee, tea, cake and a chat. We don't try to rationalize what God is telling us but we do try to apply His word to the world and ourselves. Joining our group is a great way to connect with people who are at similar stage of life to you.