Connect
Fellowship groups
Fellowship groups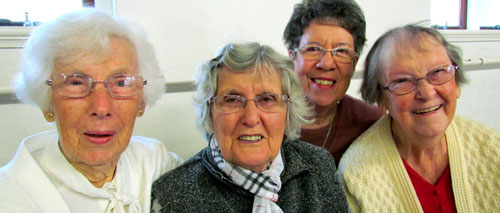 Fellowship is also about building friendships, having fun and spending quality time together. Faith Works Uniting has a very lively group of over 50's who meet regularly for fun, friendship, to share their faith and support each other. The group organises quarterly events as well as regular luncheons and outings often shared with groups from neighbouring churches.
The women of the community have established a Ladies Fellowship that gathers once a month for morning tea and conversations about life, God and family. The gatherings are a time of supporting and encouraging each other and growing together. The ladies discuss everyday life and issues - how God's word applies and how they can live His way, every day of the year. The gatherings are held on the second Wednesday of each month and women of any age, from any part of the community and at any point in their faith journeys are more than welcome to join in.
The ladies also run a Coffee and Chat group on the second and fourth Mondays of each month for craft and companionship.